EZ's Reflections on NDEO 2018!
October 16, 2018 - Elizabeth Zwierzynski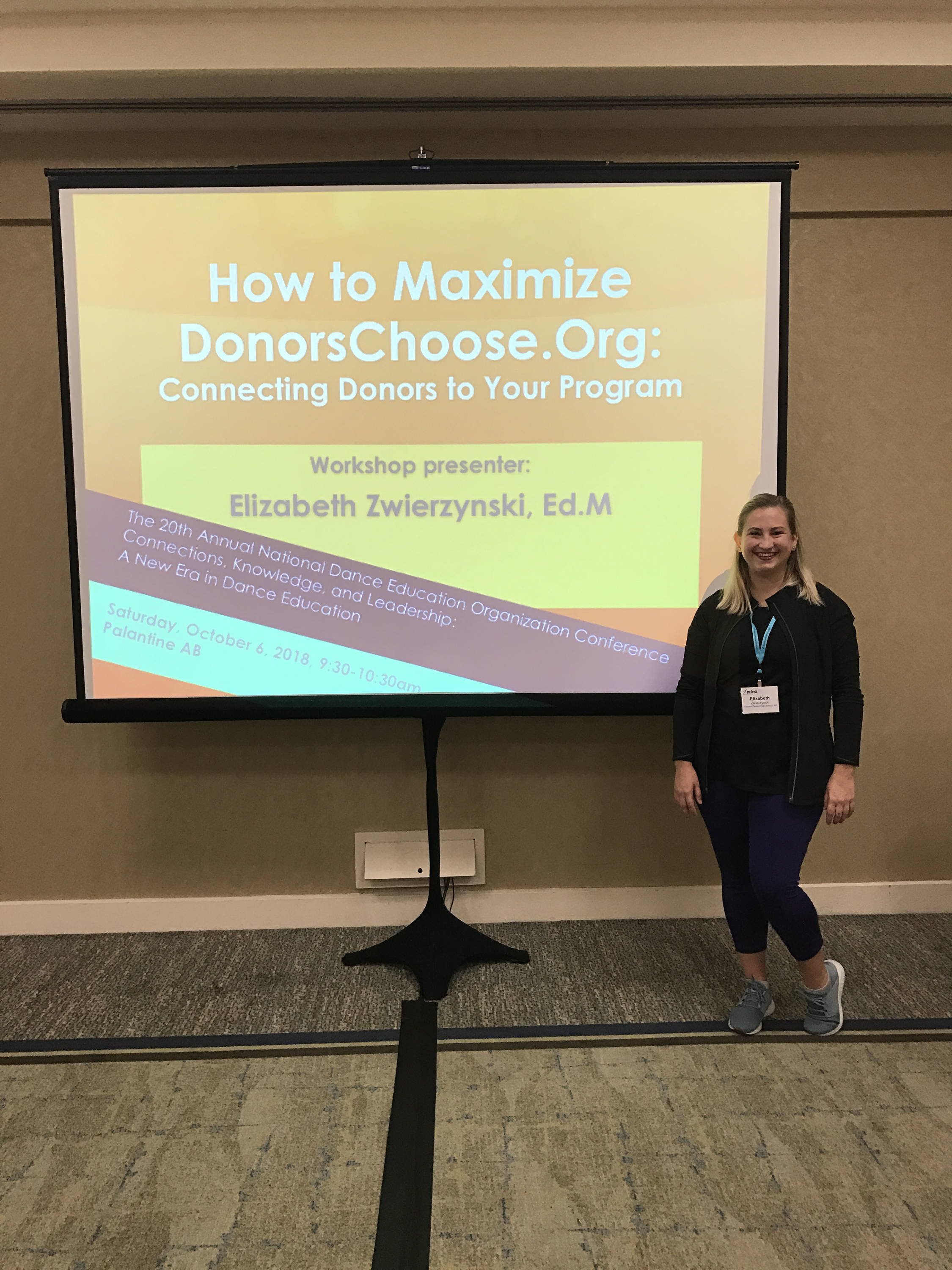 Exhilarating, is one way to sum up my experience at the 20th Annual National Dance Education Organization's Conference Connections, Knowledge, and Leadership: A New Era in Dance Education. This was the 6th conference that I have enthusiastically attended. If you can't already tell, I am hooked on learning with my dance education colleagues. This year was a little different from the rest, because it was my first time presenting at a national conference of this size and caliber.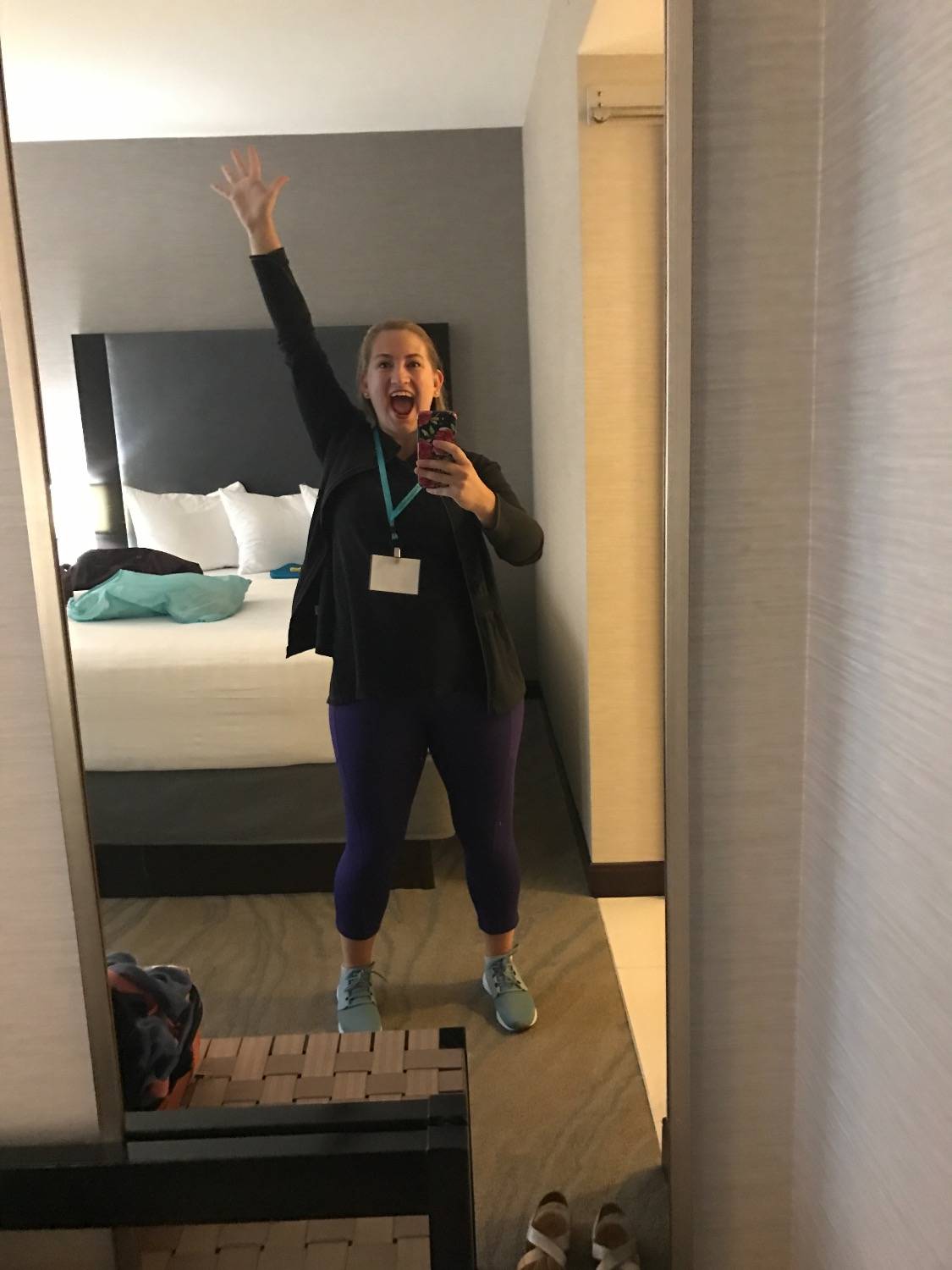 Over the course of proposing, preparing, and presenting I felt like I was on a rollercoaster between "Oh my, what have I done" and "I've got this". The picture to the left is one of my "I've got this" moments right before leaving my hotel room to present. Lucky for me, it ended on a high after having the chance to share my knowledge. My session, How to Maximize DonorsChoose.Org: Connecting Donors to Your Program, armed K-12 dance educators with the resources to post their first or next project on the teacher-only crowdfunding site DonorsChoose.org. In my session I shared information about the site, a how-to guide for project posting, and guidelines for marketing and funding projects. My session participants generated a pool of sample proposals, a tool that they can use to build future proposals. If you could not make it would like me to share my session materials, please complete this google form.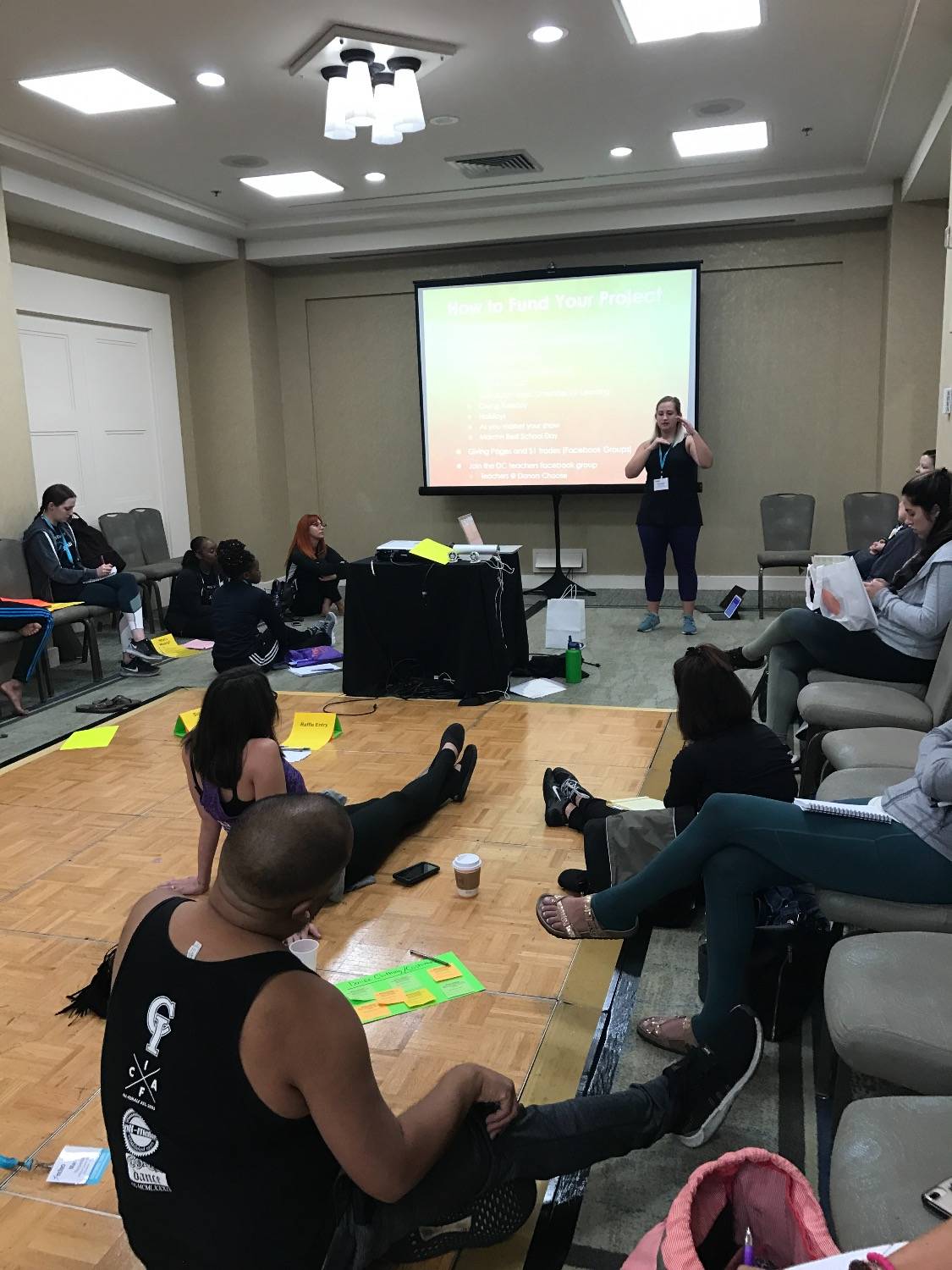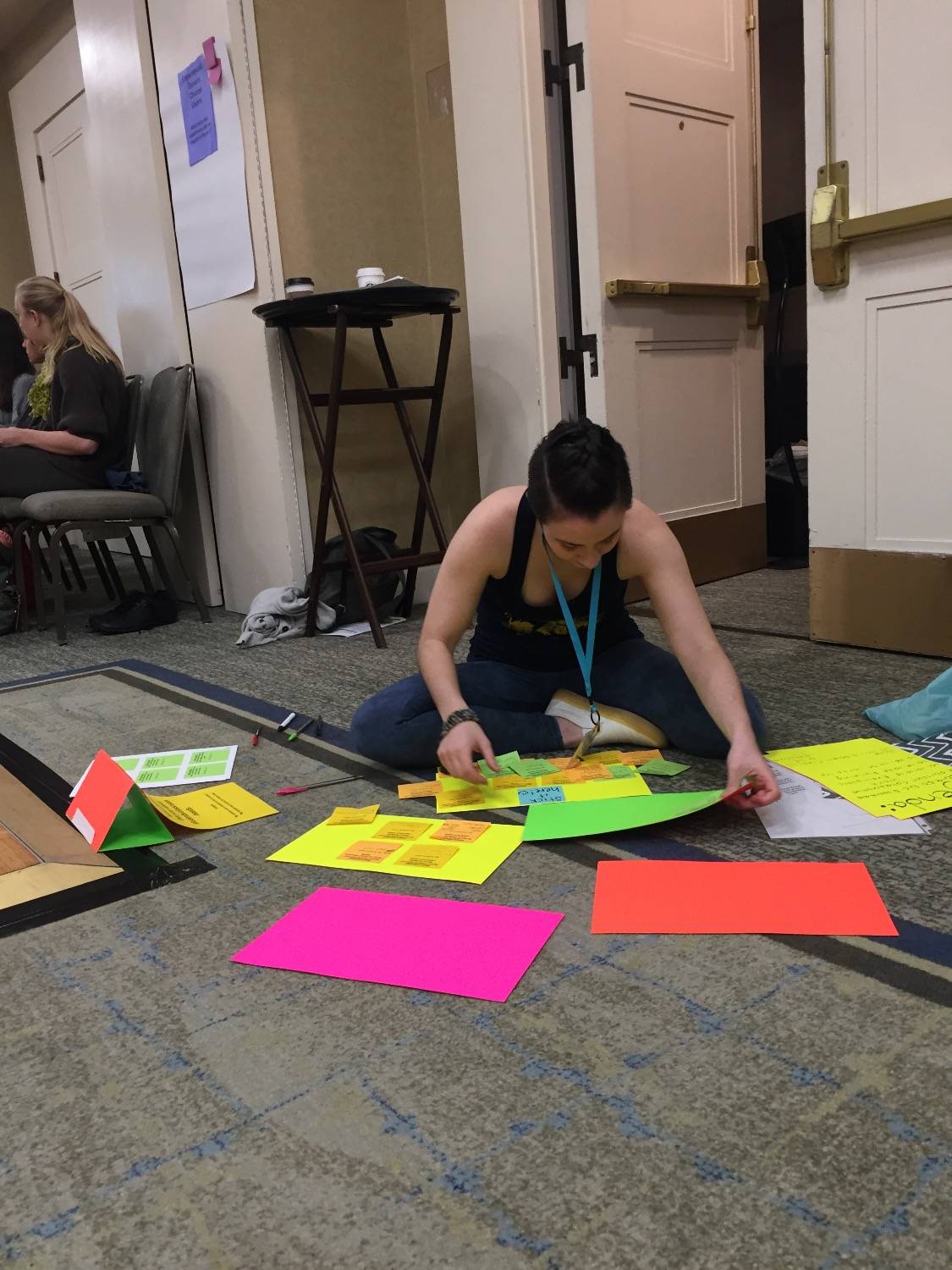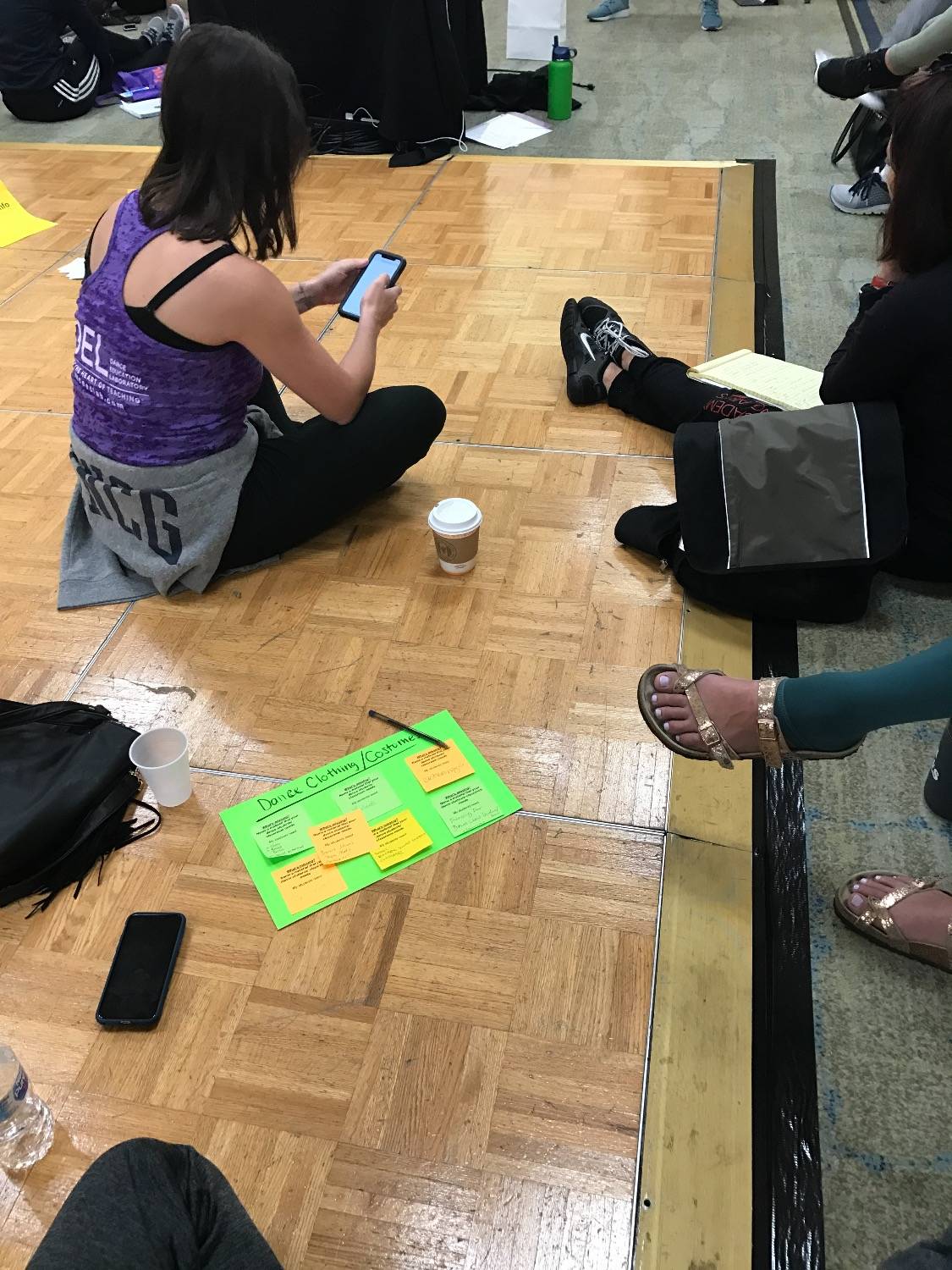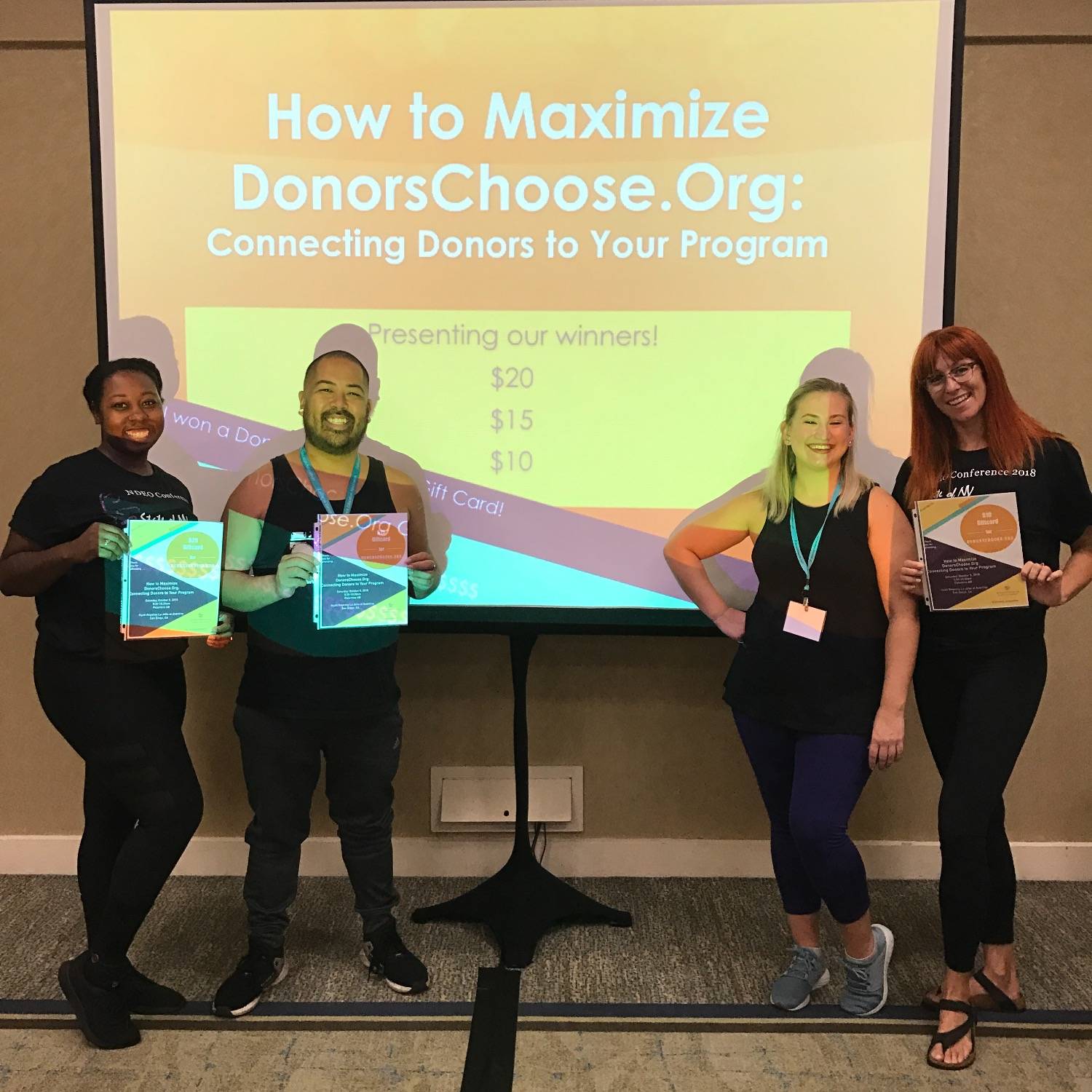 For my New Jersey Dance Educators, I will be presenting this session again at Dance New Jersey's professional development series: DancEdNJ on the Move: K-12 on Thursday, November 15, 2018. For more information visit Dance New Jersey's website.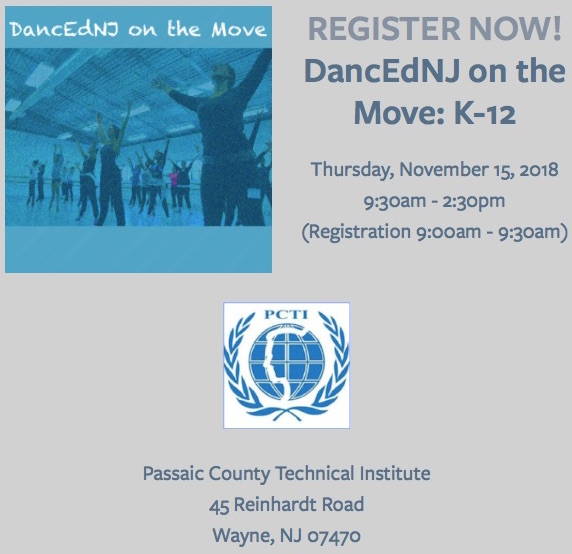 Going into this conference, I wondered how being a first time presenter would change my experience at the conference. Here is what I found.
 
Pros:
 
-Opportunity to master the content in your presentation: Between the practice runs, revisions, and post session feedback, I feel as though I have a deeper understanding of my presentation topic than when I began.
-Forge new connections with educators who attend your session: The people who show up to your session, have a vested interest in your content, and thus become your best passionate allies and resources surrounding your content. I loved meeting fellow educators who were new or practiced in their Donors Choose journey.
-Inspire other educators: This goes without saying, teachers love to share with one another. It was great to assist those who learned a new skill during your session. I will look forward to continuing to promote their Donors Choose project.
 
Cons:
 
-Caught up in your own preparation: I must sadly admit that with the pressures of presenting, my voracious appetite to attend sessions weakened. I did not attend as many sessions as I had in the past, because I was worried about leaving time to practice my presentation. In the future, I will work to plan more in advance. Plus, I couldn't help but sneaking in some sunshine with my dance NJ buddies. This type of self-care is important too.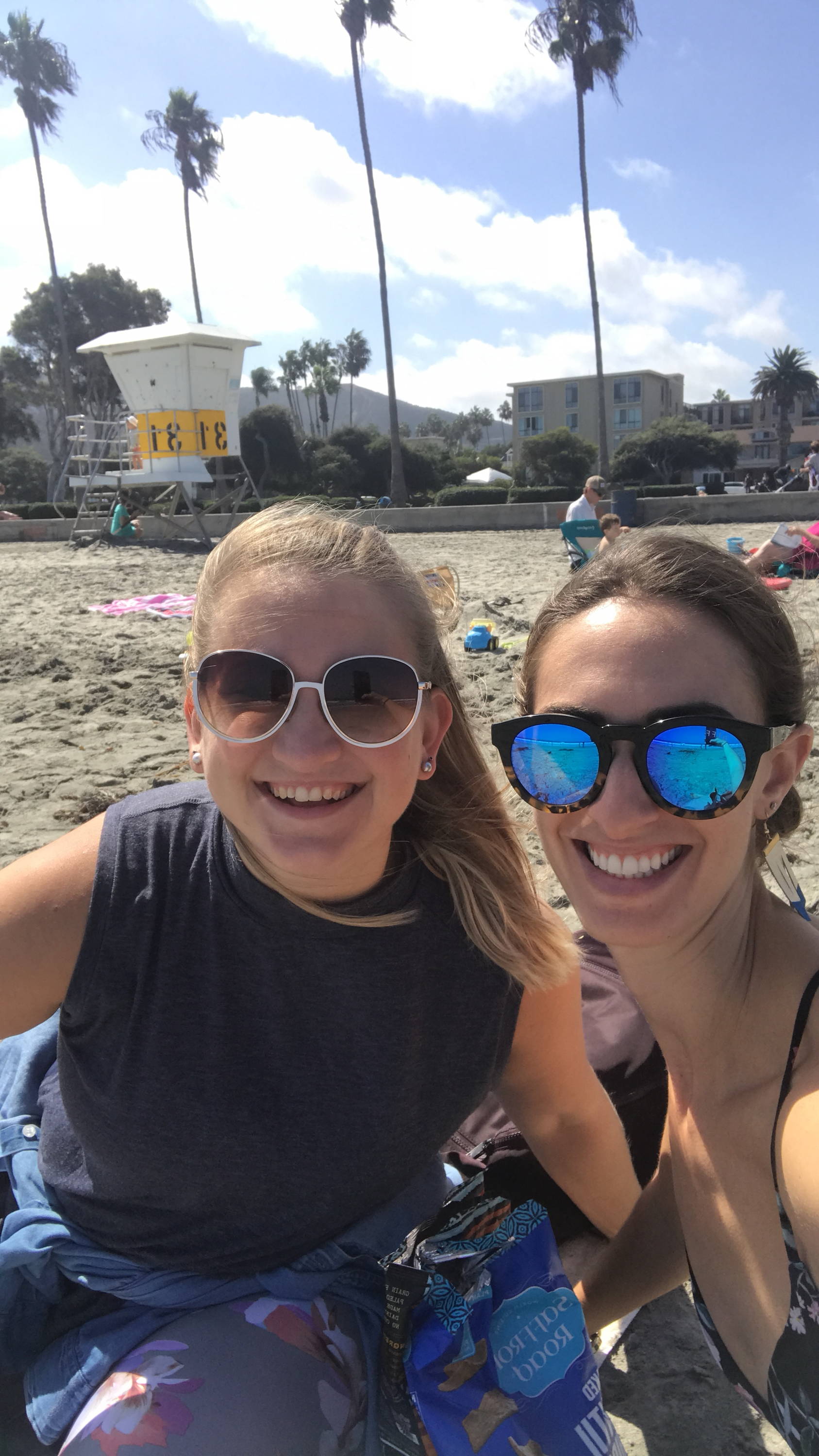 All in all, I am thrilled with the experience and platform that this conference provided. As in the past, one of the best and most enduring outcome is being able to network with old and new friends. So much can be shared and learned through conversation.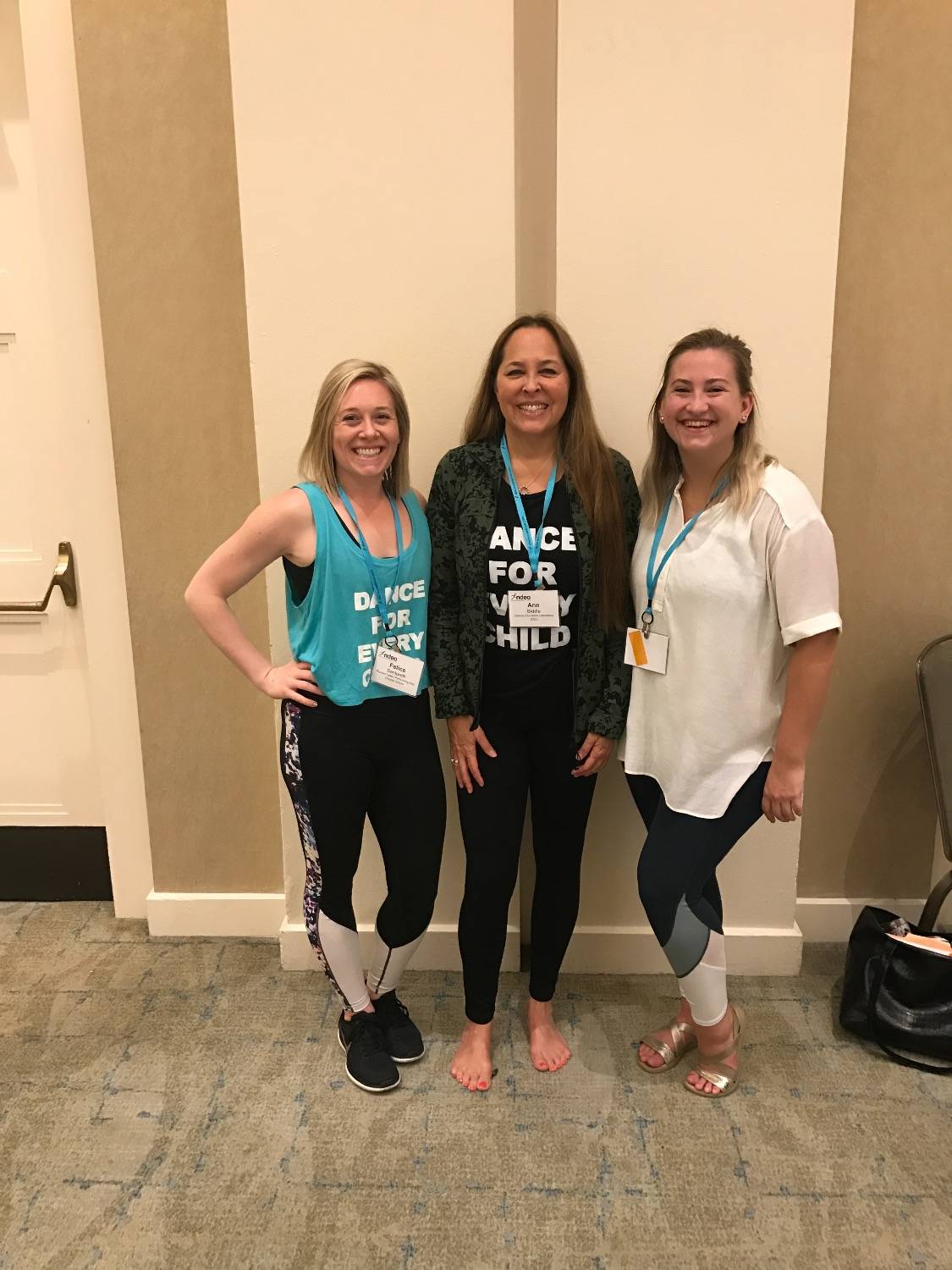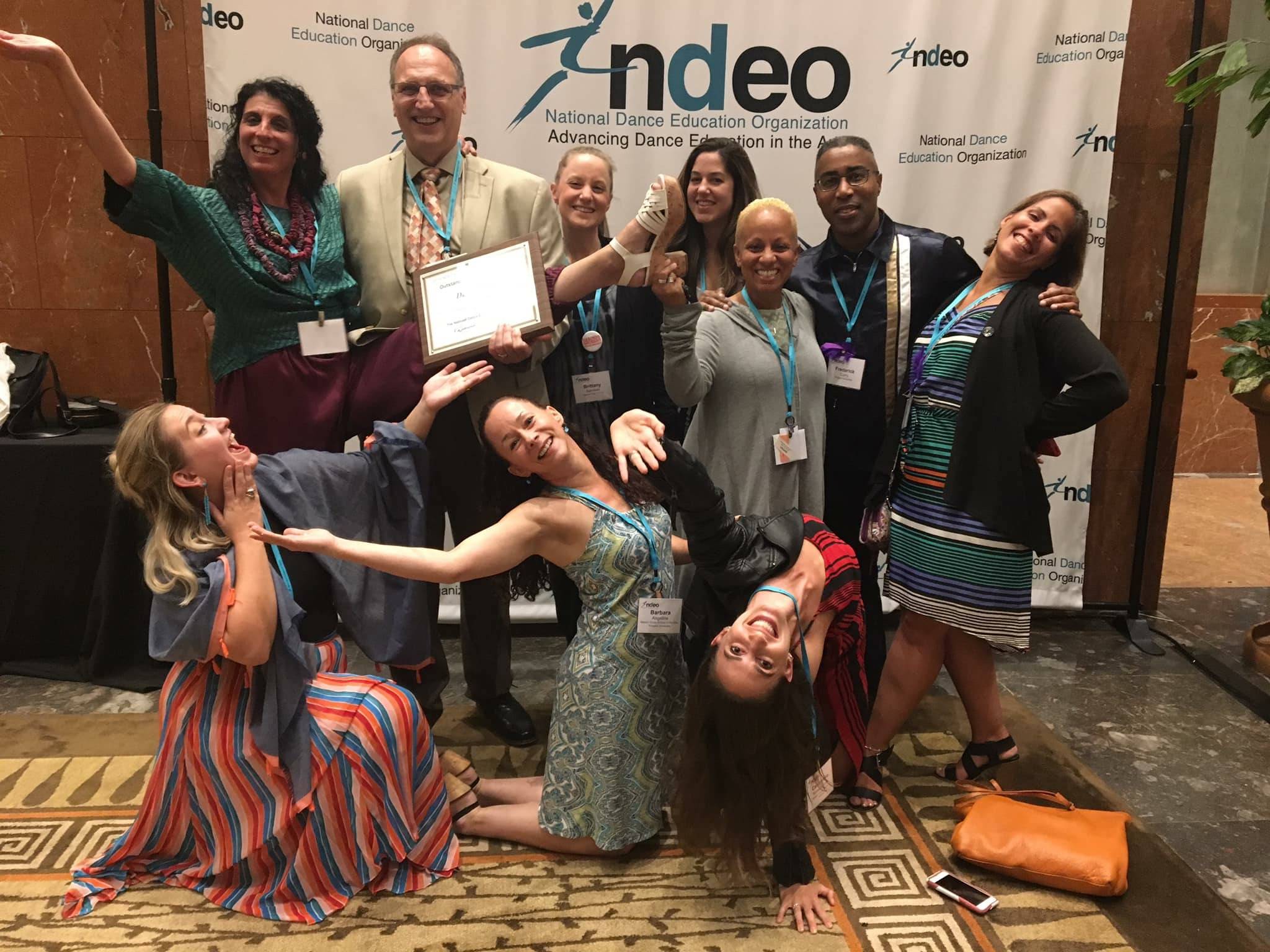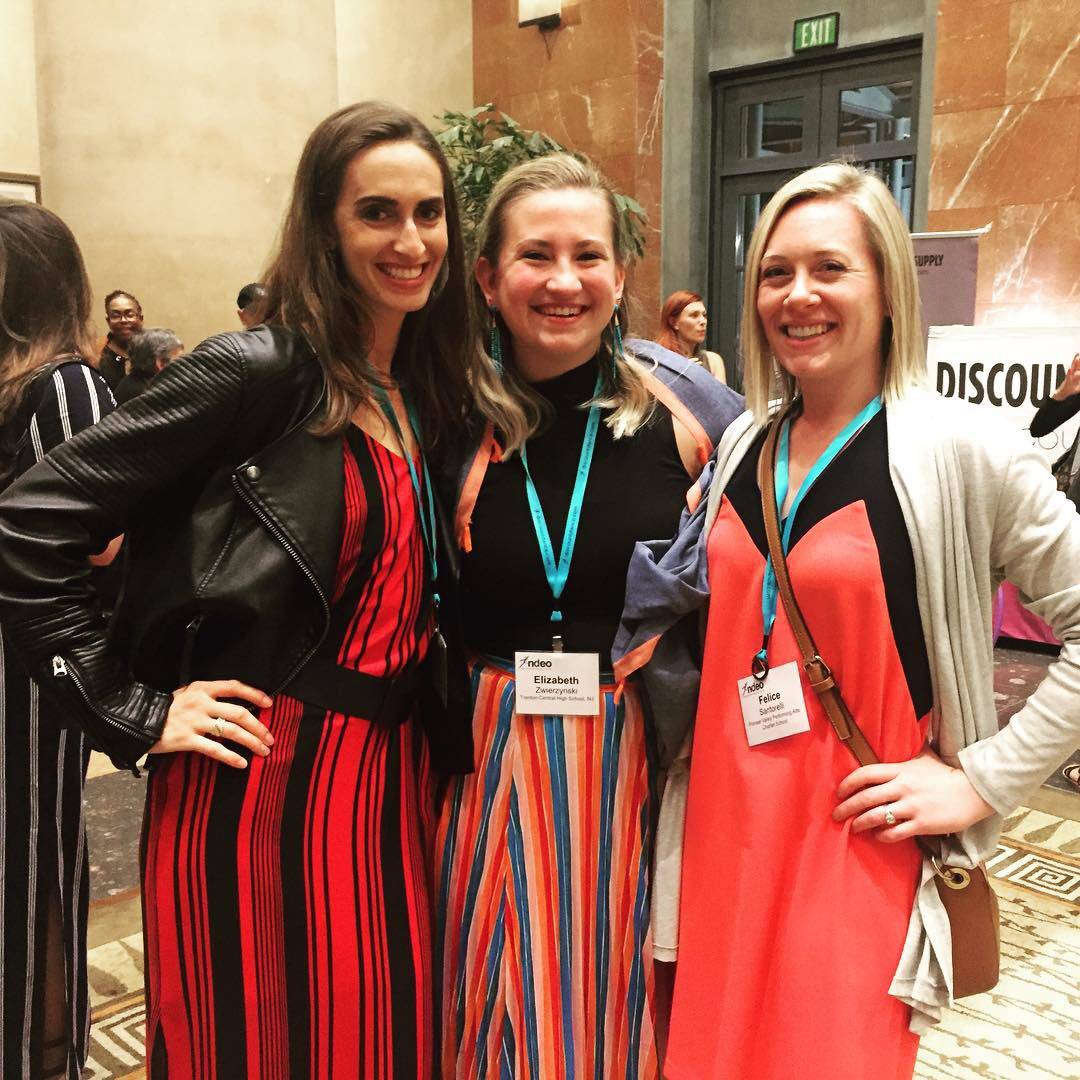 In the future, I would love to encourage educators to take the risk and seek the reward of presenting. If you are on the fence, I encourage you to plan early and consider proposing a session. Here some guiding questions I used to source my presentation topic.
 
Consider:
-What types of sessions or sectors are continually missing or underrepresented?
-What presentation topics would you like to attend?
-What type of professional learning would you like to engage in?
-What did you wish you knew at certain phases in your career (early, mid, late)?
I hope to see you all next time at NDEO 2019 in Miami, FL!
-Elizabeth