Dance ED Tip #90: Preparing, Sharing & Caring –
A Dance Psychologist's Advice on Supporting Students for Auditions
February 11, 2020 - Lucie Clements
Auditions – do your dance students love them or loathe them? Many dancers will be auditioning in the coming months, and as a teacher you play a pivotal role in the lead up to the big day. The way that you approach auditions with your students can give them a confident edge, or can create fear. Here are my top tips for empowering your students to step into an audition and flourish.
1. Get Talking
You can help your students by opening up a conversation about upcoming auditions. Doing this long before an audition with the whole class will mean it becomes a part of the natural dialogue between you and students. Try to keep your conversation light-hearted but realistic. Treat each student individually; support their autonomy and recognize that each will have different thoughts about auditions. Some will have a challenge appraisal: "this is my time to show what I can do", whereas others will use a threat appraisal: "this is my time to embarrass myself". Recognize and discuss that they will all feel differently, and create a culture of acceptance.
2. Share your experiences - but not the horror stories
A little bit of empathy goes a long way. In my experience of talking to dancers, its clear that most are inspired by their teachers – especially if they've had a successful performance career themselves. I'm regularly told "She danced in the West End" but what fascinates me is that that often students don't seem to know about the things that didn't go so well for you, like all the auditions you went to you didn't get! Sharing those experiences will be invaluable to your students and will enable them to see that even successful people 'fail' – it's a natural career path in dance to have the highs and lows. Remember to never share anything which will create fear in a student's mind. Focus on practical advice, and share snippets of your personal success strategies. Where you have a story about 'failing', communicate the value of those experiences.
3. Prepare - but not too much
For all the preparation we do, auditions are full of factors that psychologists know to be triggers of anxiety - we will never know what's going to happen in that studio. Anxiety is a cognitive reaction of worry, fear of failure and sometimes even panic, which happens when we have little control, don't know what is about to happen and especially when there is a social evaluation like a judging panel. Helping students to minimize the unknown is important. Encourage them to do their research, talk through different ways the audition might run, and explain the set up as much as you can. If you know a judge – tell them about them! The more unknowns you can remove, the better prepared they will be. Juggling anxious thoughts is like juggling multiple balls, so take as many anxious balls away as you can to help your dancers keep juggling. BUT, don't forget to be flexible in your advice, as your students may become fixated on one image of the audition, which could provide them with a set back.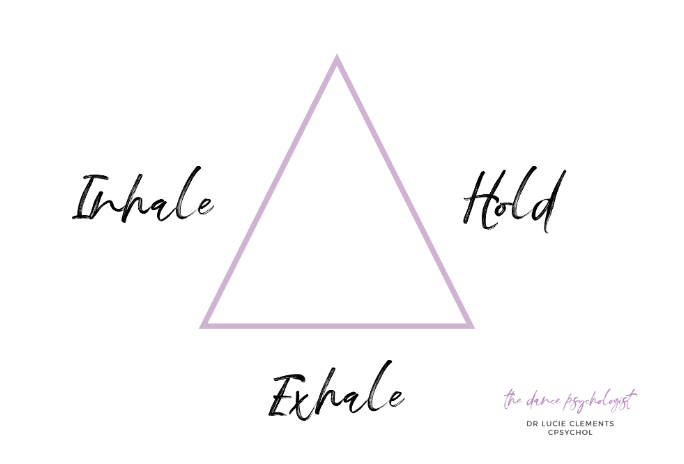 4. Support them no matter what the outcome
 
Many students tell me they feel worry about letting a teacher down if they're not successful. In some cases, this has something to do with the specific teacher, but more often that not its simply because they admire you. Create an environment beforehand that accepts failure, and don't let your own disappointment or frustration get in the way of supporting their mental health. If they don't succeed, provide support and reassurance, then encourage them to try again – as the saying goes "You have to get back on the horse that threw you". Be receptive to their individuality, some will be back in the saddle the next week, others might take a little more time.
Wrapping it all up, my advice to you is that supporting students through auditions is all about preparing, sharing and caring!
---
Lucie Clements PhD is a Chartered Psychologist of the British Psychological Society. She is a Senior Lecturer in Psychology at the University of Chichester in the UK, where she teaches across a variety of psychology and dance programmes. She has published her empirical research on dancers, dance teachers and choreographers in a variety of peer reviewed journals. Lucie delivers psychology workshops and consultancy to dance schools and dance companies – and is known as 'the dance psychologist'. She has worked to support dancers across the UK, Europe, Asia and the US, helping them to address the mental demands of a career in dance, and providing education about skills for psychological wellbeing and interventions for career longevity in dance. You can follow Lucie on twitter - @luciedancepsych, on Instagram @thedance psychologist or drop her an email on