Dance ED Tip #89: Meet Lynn Simonson
Interview and Editing by Teresa Perez Ceccon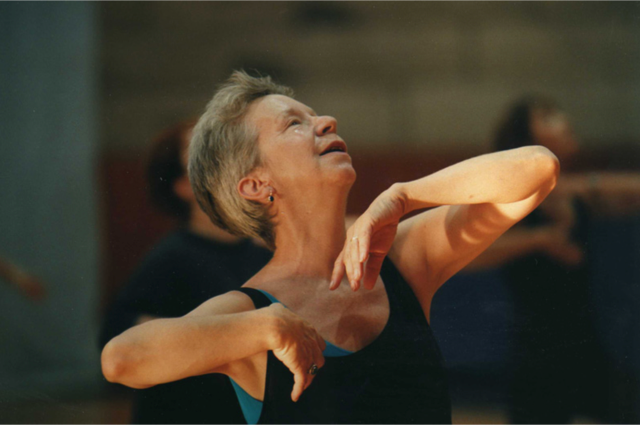 "I learned that the injuries are there to tell you something."
Lynn Simonson, the creator of the Simonson Technique, an approach that promotes longevity for dancers, hardly could have foreseen the longevity and reach of her in- innovative thinking. At the age of 75, she tells her story.
My mother had a dance studio in Seattle where I started classical ballet training at age 9. By 13, I was teaching ballet to four- to six-year olds. We lived upstairs in the same building as the dance school. At night I would go downstairs to the studio and improvise to classical music, always the emotional Russian composers. After all, I grew up in a family of classical musicians. But once I heard my first jazz album, Miles Davis' Kind of Blue, I started improvising to jazz. I was only 16 and didn't know what I was doing. Later I came to understand that improvising is what musicians do to find their style, too. My whole birth into jazz came from feeling it in the music. By then, I got my equity card and was doing summer stock musicals. My first show, which we performed in 1959 in Seattle, was Pajama Game, the first musical Bob Fosse choreographed. That was a hugely formative jazz dance experience for me.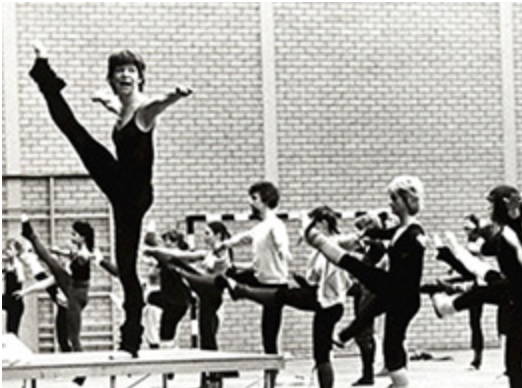 Within just two more years, I moved to New York City, supporting myself as a dancer. I started at the American Ballet Theater School and in the ballet corps at Radio City Music Hall, doing four shows a day on pointe and running to classes in between. Influenced by my musical theater background, I started taking jazz classes. Back in the 1960s, New York's dance scene was concentrated in what we called the "Dance Belt," a 15-block stretch on the West Side in the 40s where the theaters, studios and schools were all walkable for the many dancers who also lived there. The energy was compressed into this beautiful, tight area and I soaked it all in.
I took jazz classes with Claude Thompson, Jaime Rogers and Luigi. Jaime had come from Puerto Rico and was soon to be the lead dancer in Golden Boy on Broadway with Sammy Davis Junior. What a deep, physical, fabulous mover. I studied a year or two with Jaime. Many people in that class moved on to become New York's leading jazz dancers and teachers, including my lifelong friend Fred Benjamin, Michael Bennett, JoJo Smith and Donna McKechnie, who starred in A Chorus Line. Luigi loves to say that he made a lady out of me. Apparently, I was dancing like Jaime! My studies with Luigi were so musically satisfying for me. There were live jazz musicians accompanying his class. He showed me how to dance with more lyricism and expression.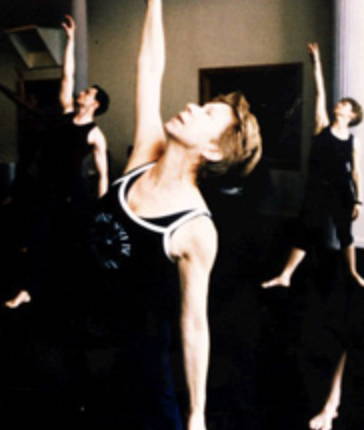 A decade later, AIDS robbed us of a lot of the younger male jazz dancers who were beginning to imprint New York. I have been blessed in my career and realize that I stand on the back of many, many people who left too early.
In the meantime, I had many dance jobs, including touring musical theater performances and jazz reviews. One was Freddy's Latin Fire Follies, a Cuban-inspired show that traveled around the U.S., Puerto Rico, Dominican Republic and Quebec. There I was at 19 years of age singing and dancing in high heels, bikinis and feathers. I also traveled home to Seattle to work in Summerstock.
All of this dancing took its toll, and my injuries began early on. I dislocated my knee around 1962 (only my second year in NY) and ended up seeing Dr. Richard Bachrach, the osteopath for Joffrey Ballet. He explained that I had hyperextension in my legs and that my tendons and ligaments were overstretched. That was a pivotal point in my life. This happened because of my anatomy, my alignment and my training. I was raised in the Vaganova Ballet Technique, which demanded forced turnout with your knees locked back. If you had your leg extended front in a développé, it should be so turned out such that you could rest a piece of paper on the inside of your leg without it falling. Nobody has that kind of turnout. That was the beginning of a lot of thinking, observing, analyzing and reading. Later on, I developed arthritic spurs in my neck from the jazz classes where you threw you head back all the time. Dr. Bachrach explained the detrimental effects on the cervical spine of dropping your head weight backwards. He gave me head roll exercises that turned out to open the door for me to start the work I was soon to develop.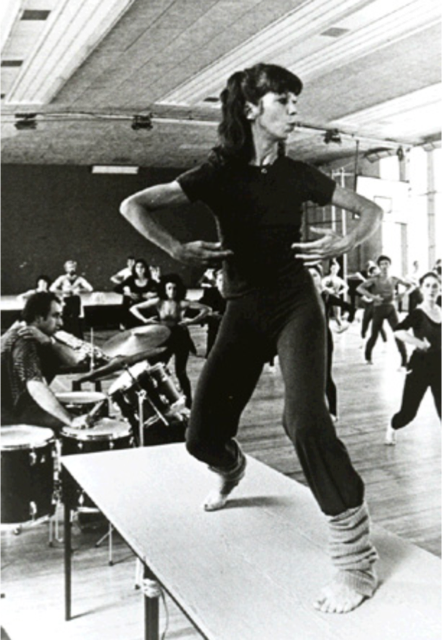 In 1967, I was invited to teach in Amsterdam, and ended up living there the next five years. Among my classes was a group of beginner adults who had never danced, in a studio without a barre. I was inventing a new path for them to open up their bodies and progress. This was my woodshedding period, far away from New York and all my influences. That allowed me time to ask myself: "What does this body need? What kind of stretches would change that person's tight lower back?" I had a laboratory of non-dancers with whom I could experiment. To communicate effectively, I was exploring using fewer words because my command of Dutch was limited. When I returned to New York in 1972 and taught jazz classes at Fred Benjamin's studio, I continued cueing students in this clear way, which proved to work well in English. Students were learning faster this way.
There was still no thought of what I was doing as being a formal technique. Often we don't realize what we are doing until we look back. What I was developing, though, was what came to be known as "Simonson Technique," an organic approach to movement that prepares the body to dance in a way that is anatomically intelligent and somatically aware. Today we use "somatic," a word we didn't use in my day. I do think Simonson is a somatic technique because it's really about listening to your body and feeling. For me, it's always been about the individual. As I started studying anatomy, I developed an eye for seeing the differences from one body to another, and the differences from left to right. The exercises I developed and the sequence of my class addressed these individual postures. For instance, we started at the top of the spine, then stretched the neck (inspired by Dr. Bachrach's exercise), warmed up the spine and the hamstrings so the hip joints are freer, and so on.
Over my long career, I have been a performer, a choreographer, a co-founder of a successful New York City dance studio (Dance Space) and founding director of The Jazz Project at Jacob's Pillow. My most prominent role has been as a teacher. I continue to teach dancers around the world to listen to their bodies, and train teachers to instruct with clarity, awareness and joy.
The Simonson Technique itself has been influencing dancers in the U.S. and abroad for nearly 50 years now. Students who want to be more aware of their bodies, work deeply and address predisposition to injury find it appealing. It has gained the reputation for being a foundational technique fully preparing the body to dance safely while fulfilling individual artistic expression in any genre of dance.
Additional Resources
Karpanty, Kimberly. "Lynn Simonson and Simonson Technique." Jazz Dance: a History of the Roots and Branches, by Lindsay Guarino and Wendy R. Oliver, University Press of Florida, 2014, pp. 130–135.

"Lynn Simonson." About Lynn Simonson - Simonson Technique, Lynn Simonson, 2013, lynnsimonson.com/technique.html.
---
Teresa Perez Ceccon, a native New Yorker, has been an active dance artist, educator and choreographer for over 30 years. She specializes in Simonson Technique having earned her certification at the original Dance Space in 1997 (later renamed Dance New Amsterdam). Since 2002, Teresa has been working with Lynn Simonson and her teacher's course now called the Simonson Method of Teacher Training (SMTT).
Currently, Teresa is on the Simonson faculty at Gibney Dance and guest teaches and choreographs for various New York and New Jersey based dance companies and schools. In addition, she travels annually, nationally and internationally, teaching Simonson pedagogy, technique workshops as well as private and group SMTT courses.
Teresa holds a BA in Theater/Dance from Queens College where she later taught for over 10 years. As a guest artist of Simonson Modern Jazz dance and as an adjucnt professor, she has been invited to many dance institutions, including Hofstra University, Montclair State University, Barnard College, University of Tennessee, Bates Dance Festival, the Joffrey Jazz & Contemporary program, Sarah Lawrence College, Centenary University, Middlesex County College and Manhattanville College. Teresa has also taught movement for the Stella Adler Studio of Acting NYU and Conservatory programs.
Having danced works by a variety of highly regarded choreographers, she has performed in many New York City venues with several independent dance artists and companies. Presently, Teresa continues to make dances and perform and is earning her Masters of Fine Arts working on a Latin Jazz Dance thesis. For more information check out her website at: www.linesofenergy.com