Dance ED Tip #66: 3 Activities to Help Your Dancers Perform!
May 14, 2019 - Jasmine Beaulieu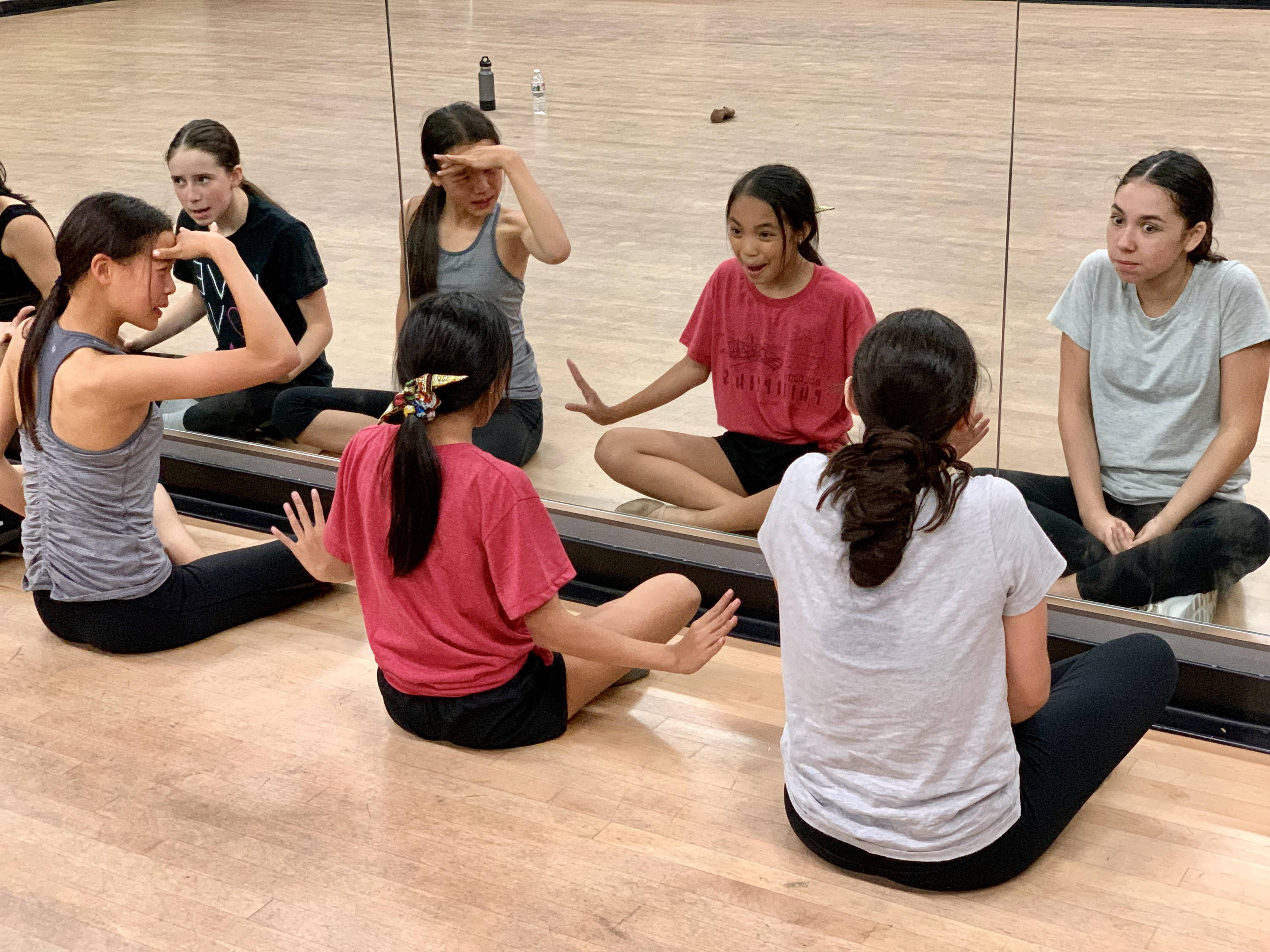 Performance is the ultimate difference between a good dancer and a great dancer!  Dance is intended to be an artistic expression, but the more you teach dance the more you realize it's extremely hard get your students to point their feet, especially while keeping a smile on their face. Every great story needs a great storyteller to bring it to life and the more a dancer recognizes that as their role, the more dynamic their performances will be. I always classify performing as an exchange of energy between the performer and the audience, but the performer has to initiate that exchange with their inner spark.  Here are 3 fun activities to incorporate in the classroom to aid your dancers in being that spark!
"Face Your Facials"
This exercise is one of my favorites. You can use it with any style of dance, and with any size group from a solo to a line or production.
Objective: Isolates the facial performance aspect of your dancer so that they can solely focus on their expressions without having to consider their technique and choreography.
Directions:
1. Sit the dancers down directly in front of the mirror criss cross apple sauce.
2. Instruct the dancers that you will play a song and they are to maintain eye contact with themselves, while only focusing on their performance in their face. It ideally should be a song that they are familiar with and have choreography to.
3. Play the music and let them get comfortable in their own world! Walk around and cheer them on and maybe even participate with them if you have a student who is uncomfortable.
4. After doing this exercise a few times with isolated facials, now have them stand up and apply those same "full out facials" while they're dancing full out!
Teacher Notes:
- Communicate to the dancers that this exercise requires full commitment and they may even feel a bit silly, which is totally ok.
- Try to eliminate any distractions from the room such as spectators or parents viewing. It's important for each dancer to feel comfortable and not self conscious in order to engage fully and grow from the activity. Give them to time and space to be vulnerable and build their confidence.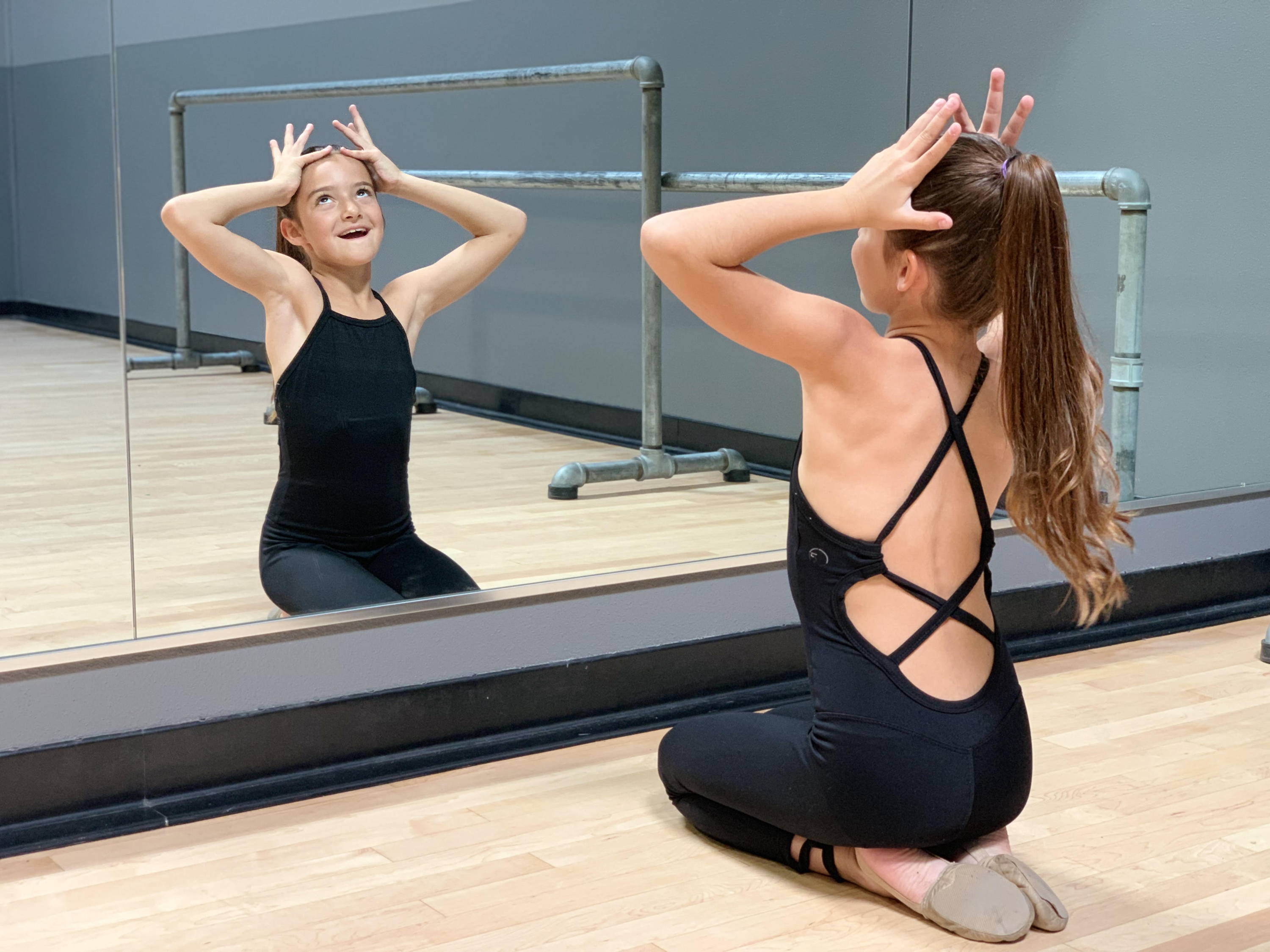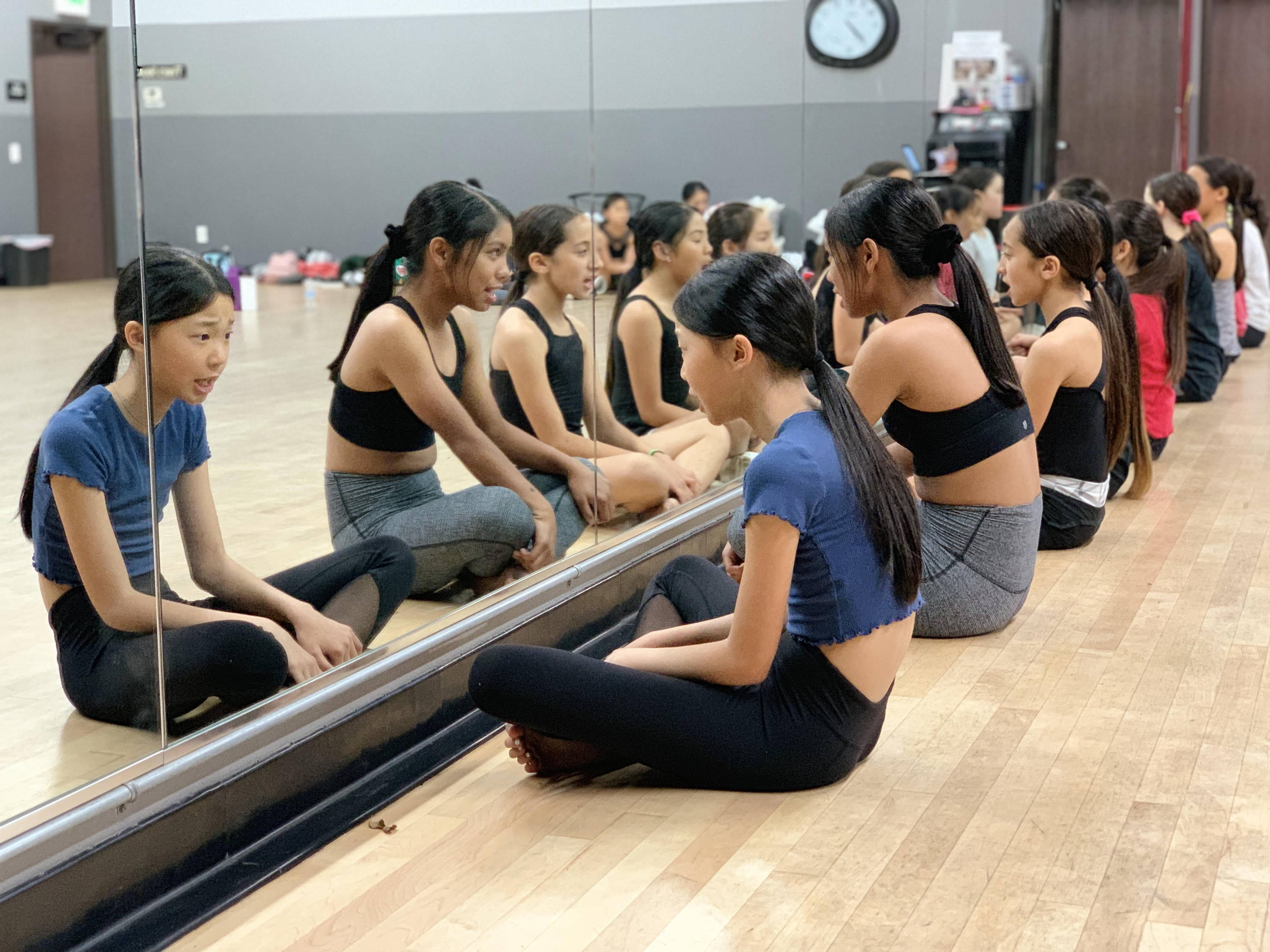 "Story Time"
This one is fun! "Story Time" teaches the dancers that their role as a dancer is extremely similar to that of an actor/actress.  It gives them a role to play, which helps them disconnect from feeling self conscious because they're not representing themselves; they're representing their character. The activity develops dancers' empathy.  Therefore, they will be better able to communicate a wider range of emotions through their movement. This makes it easier for them to let go and perform!  "Story Time" can be done with a dance the dancers already know, in order to help their character development or it can be done as an improv game.
Directions:
1. Pick a single song or dance that you want to focus on to really allow the dancers to develop a character.
2.  Work together to develop the following 3 categories
Setting: Where are you dancing at?  (ie: the beach, a forest, a dark room, a field of flowers) . If they can visualize themselves outside of the dance studio, it will give their imagination and movement more freedom.
Emotions/ Feeling: How does the music make them or their character feel? i.e.: scared, happy, alone, lonely, having the best day ever, upset, sad, a combination of emotions.
Plot: What is happening? Every story evolves, so it's important for them to pick a beginning, middle, and end.
3. After developing a character and storyline based upon the above, let them dance keeping the character they just created in mind the entire time. They are now performing as their character and not as themselves.  Their objective is to communicate their character's story through their movement and performance while dancing.
Teacher Notes:
- You can guide them as much or as little through this process as you'd like. Some students will have a great imagination that just takes over and others will need you to come up with ideas for them to execute.
- It's fun to do with a group so that each dancer can watch different interpretations of the same story line.  This makes them feel more comfortable in knowing that no decision is a wrong one, and they have the creative feed to interpret it in anyway they feel is right.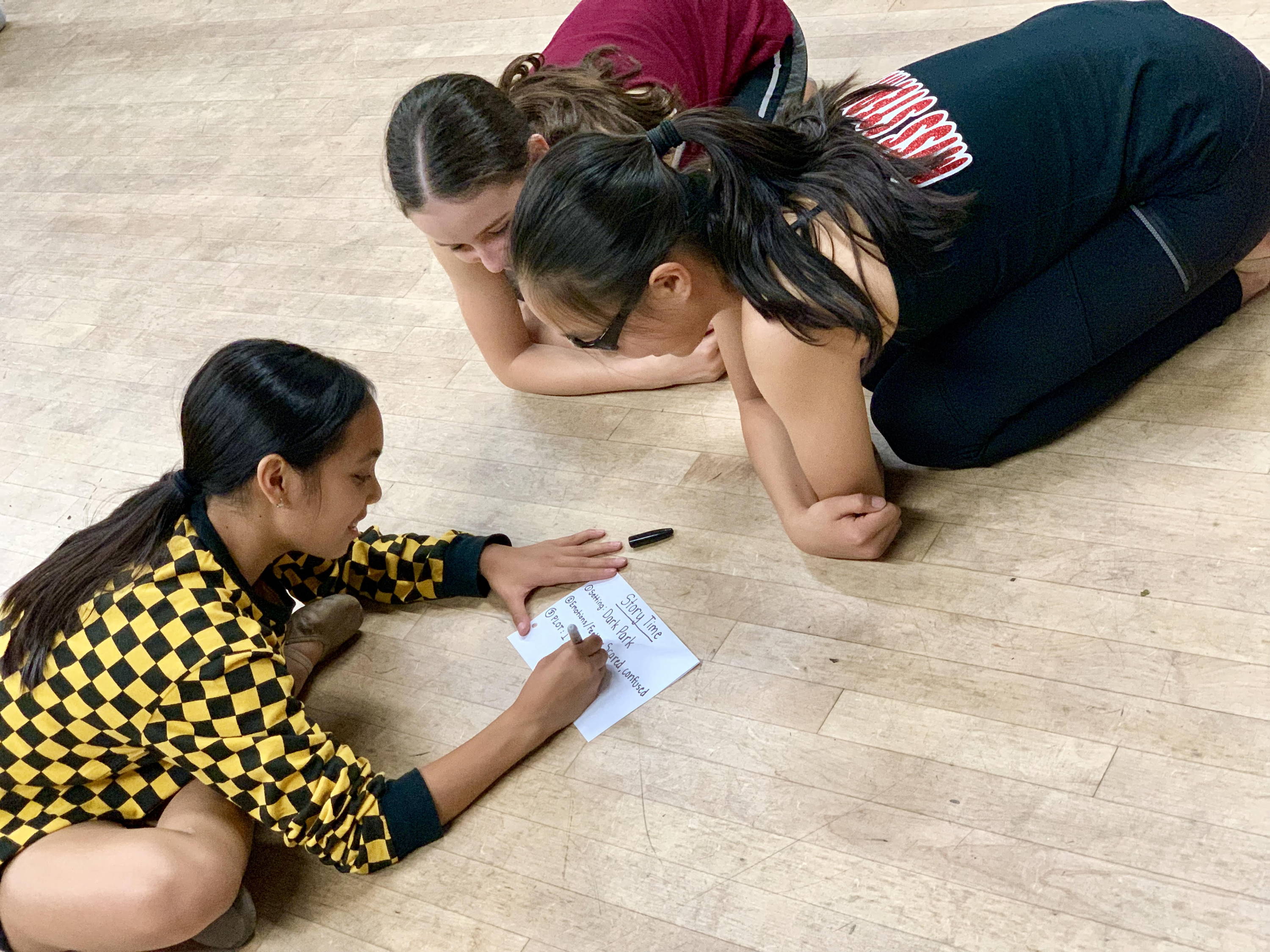 "Battle It Out!"
This is something fun and simple you can do to create a fun classroom environment. Every dancer has a different strength and friendly classroom competitions are a great way to raise the bar within the classroom!
Directions:
1. Have all the dancers sit it front of the room as an active audience.
2. Select dancers 2-3 at a time to come up and do the choreography.
3. Allow a dancer from each group to pick from a hat what category component of their dancing they will be competing in. This is solely what they will be judged upon!
Categories: strongest arms, biggest facials, cleanest movement, the total package, etc…
4. Have the competitors do the dance keeping in mind what they're competing for.
5. Once they're done dancing have the competitors face the back wall, and have the audience members close their eyes and do a silent vote to determine a winner.
6. Repeat this process until every dancer has battled.
6. At the end, do a final winners round with a new category to determine of the grand champion of the day!
Teacher Notes:
It's important to make sure that this is a positive experience for each student, and let them know that each category is anyone's game. They each have different strengths and they don't know what they may be called to do.
Try to make voting as anonymous as possible, to eliminate them from voting for their friends and favorites. I always stress for them to be honest and vote for and stay true to whatever the category is. The most clean dancer, is likely different from the one who has the biggest facials.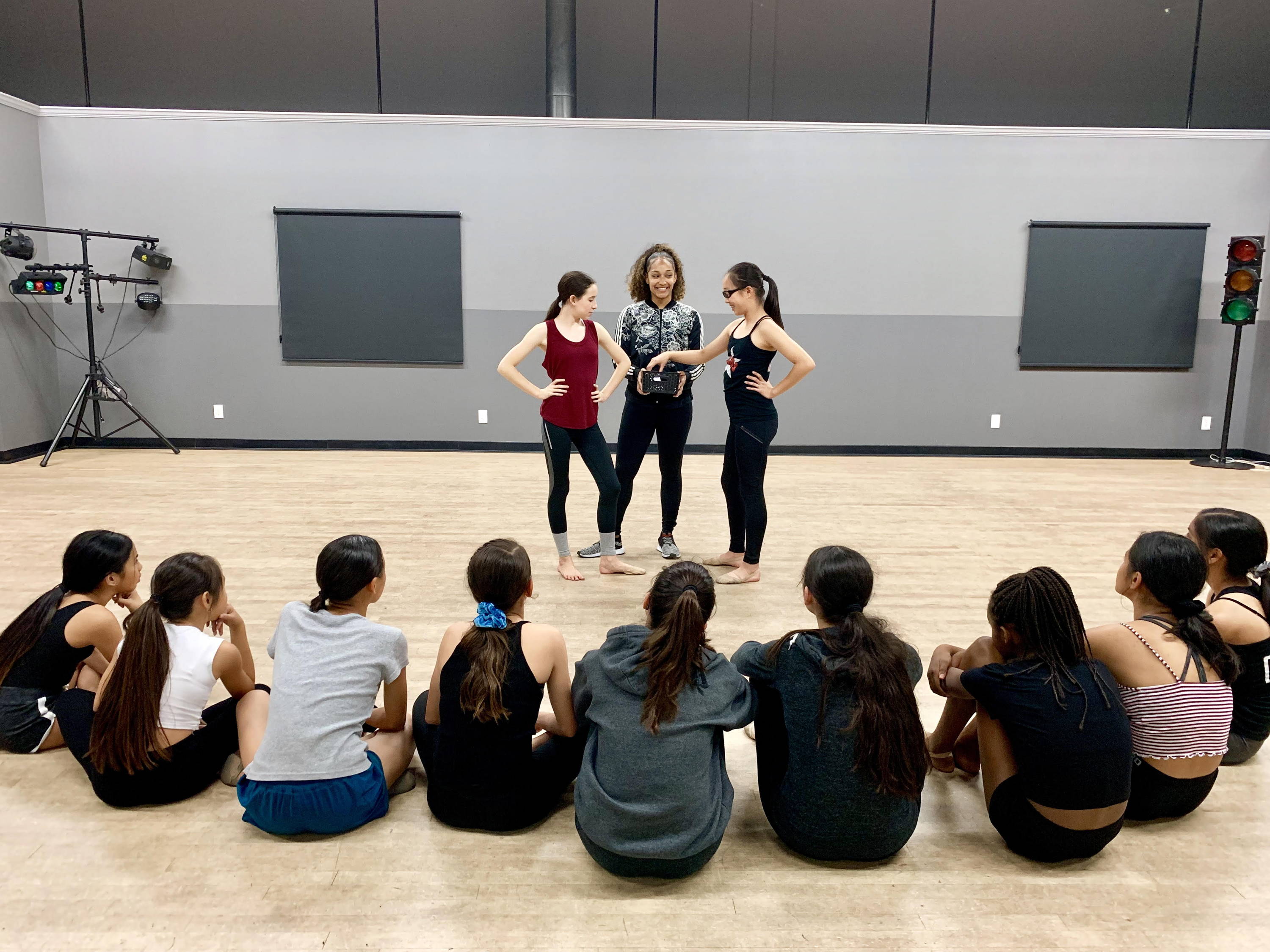 ---
Jasmine Beaulieu, also known as Miss Jazzy B, began her dancing career at the young age of 8 in Los Angeles, CA. She has been trained in the styles of tap, jazz, lyrical, ballet, musical theater, and hip hop under some of the industries most notable choreographers. After booking her first professional job at the age of 13 Jazzy B's unmatchable stage performance and dance talents have since led her to be featured on Disney Channel, Nickelodeon, Dance Spirit Magazine, several pageant titles, in music videos and in numerous promotional ad campaigns and commercials. She is currently represented by MSA Talent Agency. While receiving her bachelor's degree in Entertainment Marketing from Cal Poly Pomona, Jazzy B realized her passion for mentorship and developing talent in youth. Her skill as a trainer and choreographer have earned her numerous choreography awards and national championship titles, as well as having her students be signed to top dance agencies and featured on national commercials, music videos and other industry work. She not only teaches dance but also travels the country as a judge for Star Dance Alliance and enjoys creating arts curriculums for schools and organizations both domestically and abroad to use dance as a universal language of creative expression. Her high-energy approach places each dancer's mindset as a priority so that their confidence will exude outwardly through their movement and ensures that in every class she teaches each dancer walks away with knowledge to help them be both a better dancer and individual.