Dance ED Tip #57:
Celebrating Black History in Dance
February 19, 2019 - Susan Pope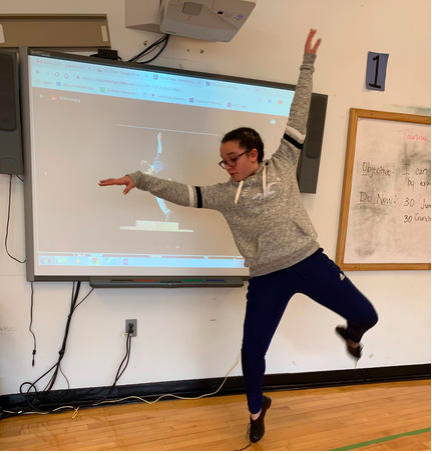 When I was a young dancer, I remember boasting to my Aunt Ruth about my dancing. I showed her some of my tap and jazz routines I learned at my local dance school and said I wanted to be like Shirley Temple. My Aunt Ruth said to me, "that's nice but do you know who Bill Bojangles Robinson, Katherine Dunham and Pearl Primus are?" I was embarrassed to admit, I had never heard of these dancers she spoke of. My aunt said to me lovingly "there is nothing worse than an educated fool." I later realized, my aunt wanted me to know of the dancers who had paved the way for me. When I became a dance educator, I vowed I would always make sure my students knew of the dance legends that came before them.
Every year as we celebrate Black History Month, I look for ways to
​

​
engage my students and expose them to African American dance legends. Dance history is incorporated into my lesson plans throughout the year but in February I put extra emphasis on African American dancers and choreographers. My dance legends project allows my students to embody a famous dancer. Rather than just memorizing facts, the students present their project in the first-person narrative as they bring their favorite dancer to life. Once students have picked a dance legend, that legend becomes their alter ego. As I call attendance in class, I call them by their dance legend name. The students respond with a fact delivered in first-person narrative. As students conduct their research, they are charged with finding images of their dance legend to recreate. One of the best projects we had was on Lil "C", the hip hop dancer. As my student Jose began his presentation, it sounded like Lil C had just walked into the dance studio. Jose sounded just like him. Jose received a standing ovation from his classmates and an A grade for his presentation. Another success story was Desiree who did her project on Alicia Graf Mack. She embodied her spirit, grace and flexibility so well that we began to call her little Alicia. It is so encouraging to hear a student who is studying someone like Misty Copeland, who is frequently in mainstream news and on commercials, say to me; "Ms. Pope, I was watching TV last night and I saw myself!"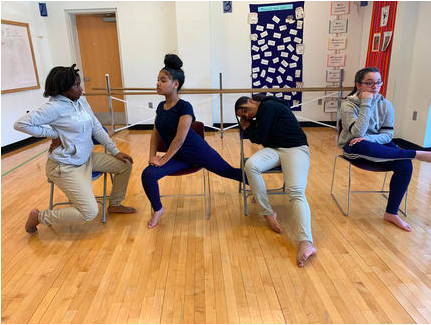 I keep a large dance library for my students to prose through and use for their projects. If a student must sit out of class for health reasons, they can pick a book from the library to read and report on. Their report does not have to be written. When I don't require a written report, it changes the way the student engages with the information the read. Some of the books in my library are: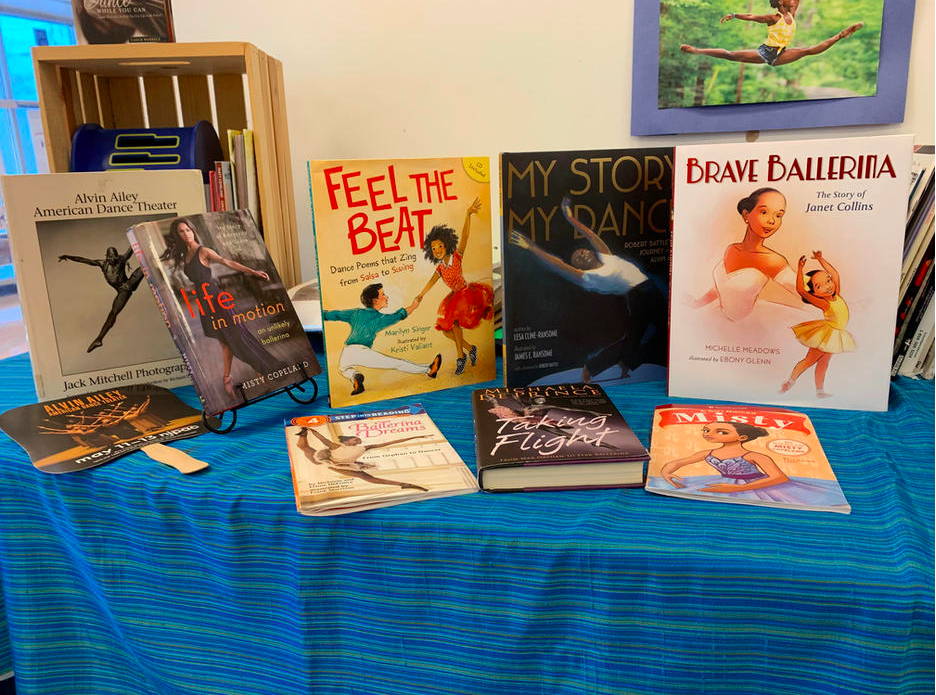 This month for our Black History assembly my students are presenting a piece titled "Defining Who I Am". My 7th grade elective class used the song 4 women written by Nina Simone to write their own personal narrative in poetic form. Each student then choreographed a movement phrase to represent the poem they had written. Using the elements of dance, each student created a short phrase that represented some or all of their narrative. I collaborated with the 7th grade Language Arts teachers so that all of my students would receive explicit instruction on how to write a personal narrative. The narratives the students wrote were personal, expressive and revealing. This project allowed us to have discussions about race and perceptions of color. My curriculum is less about creating great dancers, but creating positive human beings who have respect for themselves and others. My hope is that through these projects, my students will gain an understand of what and who came before them in time to envision and direct what comes next.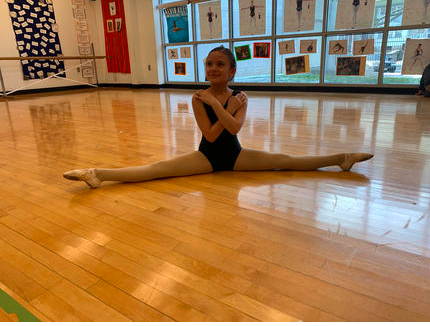 ---
Susan Pope holds a BA in dance from the University of Maryland and a MA in dance education from Teacher's College, Columbia University. She is a doctoral student in dance education at Teacher's College. Currently, she teaches dance for Newark Public Schools. Previously she taught dance for New York City Public School at I.S. 218/Children's Aid Society Community School in Washington Heights where she also directed the SUMA/Children's Aid Society Dance Company. 2017 Susan was inspired to create a nonprofit organization dedicated to dance education and the emotional healing aspects of dance. She developed I Dance Because to help people facing developmental and life transitions to better understand and access their inner strength and to learn to celebrate themselves in the face of life's adversities. May of 2000, Susan was invited to the White House to speak at a conference titled Raising Responsible and Resourceful Youth. Susan spoke on the impact of dance education in the lives of her students. Her publications include: an article in Dance Education in Practice titled TEACHING DANCE HISTORY TO MIDDLE SCHOOL STUDENTS, an article in the International Journal of AAHPERD titled Mourning Into Dancing – The Transformation of Lives: A personal Journey; I DANCE BECAUSE…,a collection of stories, essays and poems about dance; and DANCING MY PRAYERS, a guide to combining movement and prayer in your devotional life. In 1998 she was selected to be in Who's Who among American Teachers. Susan served as the director of the St. James AME Church Dance Ministry for over 10 years. She is a member of the National Liturgical dance Ministry Network, National Dance Education Organization, NJ Dance and Delta Sigma Theta Sorority Inc. Susan believes God created her with the definite purpose of helping others through movement.​