Dance Ed Tip #48:
Chronicles of a New High School Dance Teacher
November 13, 2018 - Veronica Cheeseboro
Today I'm excited to share with you a guest blog post by Veronica Cheeseboro! Veronica was one of my graduate students at Rutgers University and has incredible passion, charisma, and creativity in the classroom. When she got a job running a high school dance program I knew that I wanted her to share her experiences and Dance Ed Tips with all of you! Without further ado, here is Veronica's blog post on her first few months as a high school dance teacher: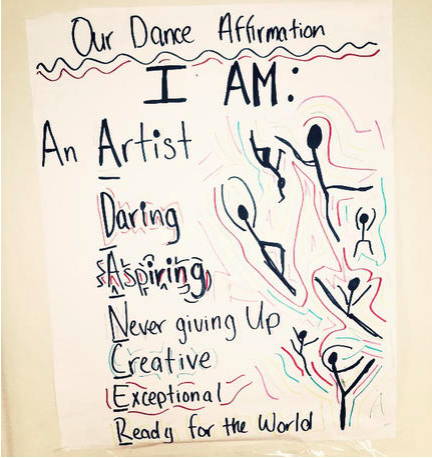 Upon graduation at Rutgers, I knew two things about my teaching career; the where and the who I wanted to teach in terms of demographics. I knew that I desired to be back home in New York. Through my educational training and experience, it was always important for me to identify which age group I connected with most. Although I enjoy teaching all grades, I found through the Rutgers Summer Dance Conservatory that I connected the best with high school students. When I got hired in the Bronx, I was beyond nervous, yet excited for the new experience I would have as a high school dance teacher. Currently, I have my own dance program in this high school, with two beautiful dance studios. I also am the coach of the school's revived step team, newly named, "SolezInSync".
The main challenge I face everyday is that I am ALWAYS mistaken as a high school student! From my fellow teachers, students, agents, AP's and sometimes even my own students that cannot find me in the room! And, if you decide to teach within the high school setting as a new, young teacher, the "you look like a student" phrase will become an everyday greeting. My advice is - take it as a compliment, but walk with the demeanor that exudes authority and confidence. Students will respect you because you relate to them while also understanding that you are an authority figure.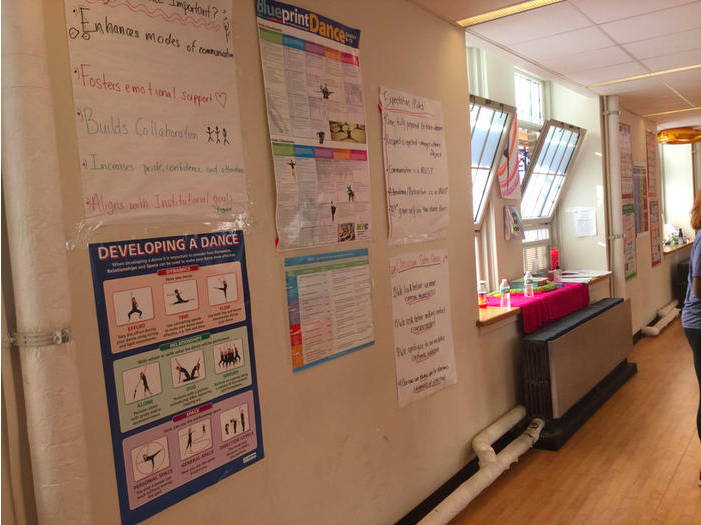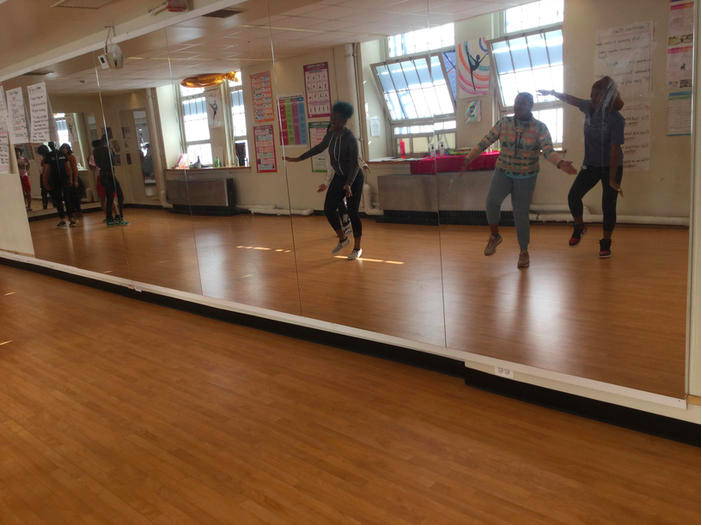 Another challenge I face is grouping by ability. Given that this is a new program, I have students of all grades and backgrounds in every class. The odds that students will vary in level are inevitable. For example, right now my students are in their body percussion unit and they are in preparation for an in-class competition. In one of my classes, most of my students are beginners/advanced beginners. However, I have a handful of students that are at a competent/advanced level within this genre. For groups, I ensured that each group had 2 strong steppers, 1 competent stepper and a few beginners. This ensures that students that need more assistance get the help they need, while competent and advanced students build leadership and choreography skills. Also, in order to get all students on the same page, I record myself on video doing some of the routines and choreography and send it to them via the "Remind" app. Therefore, students can work at home with a visual reference.

In regards to success, I definitely have my students in a space where they are excited to learn new ways to dance, collaborate and interact on a daily basis. Engagement can be hard, especially when students feel incompetent. I always assure my students and put myself in their shoes. More importantly, I break steps allllll the way down. Patience is key with beginner dancers, and creating a space where they feel safe to learn, make mistakes, and can move at a pace that is most comfortable for them (initially) is essential for a growing dancer.

In regards to growth, I have found a niche for creating technique drills and choreography that are challenging yet feasible for my students. In order to develop that craft, I had to consistently diagnose what my students needs are. One way I gather this information is by stepping out often to observe what students grasp immediately regarding choreography. Another way I gather this information is by allowing students create their own choreography, and I observe their movement tendencies and comfort zones. For my students here, I create choreography and technical progressions through the lens of mastery and relevancy.


Overall, I am grateful to be working with these students. They are authentic, curious, dedicated and most of all- receptive to what I have given them as an educator so far. They have also been teaching me a lot. Knowing that learning is a two way street for both teachers and students allows for the educational experience to be that much more expansive and valuable. Though this is only the beginning of the year, we are already learning a lot! I cannot wait to share how this dance department grows!
---
Veronica Cheeseboro is a native New Yorker who has served her community in a variety of ways. Throughout her life, her profound grounding in culture expresses itself in her choreography, teaching, community based practice and work in youth empowerment. In 2016 -2017, she received many awards regarding her leadership skills and ability to lead the youth in her community. These awards reflect her strong commitment to service in her New York community while pursuing bachelors and masters studies at Rutgers University, New Jersey. In 2016, she obtained a Bachelor Fine Arts in Dance at Mason Gross School of the Arts, Rutgers University; where she received an academic scholarship. Alongside studying modern, ballet, improvisation, and choreography at Rutgers, she has had the opportunity to work with many professional choreographers. She is also trained in hip hop, jazz, tap and West African at Devore Dance Center for 13 years. Over the past few years she has trained and performed with 3 hip hop entertainment groups. In her own choreography, Veronica researches the fusion of modern/ post modern techniques with hip hop, jazz and other street dance styles; connecting the movement to social justice themes. At Rutgers, her junior and senior choreographies were adjudicated and showcased in the dance department's spring concerts. In 2017, Veronica's first professional work premiered at the Leg Up On Life Choreographer series; the Trevor project at Dixon place. Currently, she sets work for various New Jersey high schools. Her latest professional work premiered at Nimbus Dance Works OFFLINE Choreographer series in May 2018. She is a recent graduate of the Graduate School of Education at Rutgers University with an EdM degree in Dance Education with a K-12 certification as of May 2018. Post graduation, she is currently a full time high school teacher in the Bronx with her own dance program while continuing to teach in New Jersey and choreograph in NYC. In her dance career she aspires to teach, perform and choreograph simultaneously within the professional realm.