Dance ED Tip #101: We DANCE for ART Challenge
May 26, 2020 - Helen Snelgrove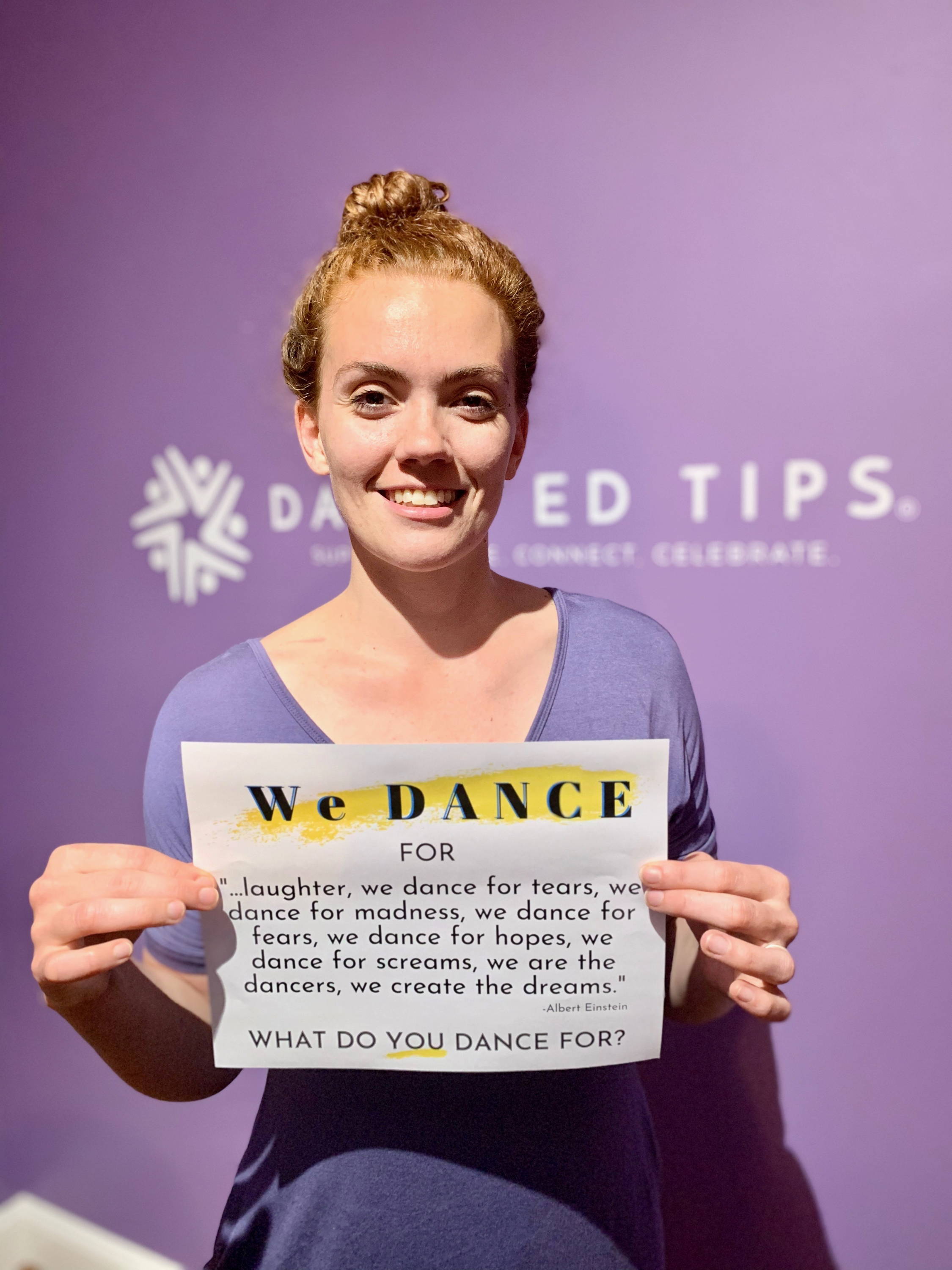 Dance ED Tips wants to know why YOU dance!
As you know, we have been collaborating with The Streamlined Studio and Artist Relief Tree Fund to produce We DANCE, a benefit concert for artists who have been impacted by COVID-19. We have 15 amazing performances for you from Chip Abbott, Megan Williams, Carlos Neto Dance, Connor Walsh, Stephanie Whitfield, AXIS Dance Co, Mae Lozada & Kristian Sese, Jessica Lee Goldyn, Dyane Harvey Salaam, 10 Hairy Legs, Gabby Grywalkski, Tamisha Guy, Matilda Mackey & Naya Lovell, and Donovan Gibbs.
But we want to feature YOU as well! How can you be featured in the We DANCE benefit concert though? Well, you can participate in our We DANCE for ART Challenge and be featured in our intermission video!!
Here is EVERYTHING you need to know!
Get featured in We DANCE for Artist Relief Tree Virtual Concert!
To be featured:
1) Take a picture of yourself and tell us what you dance for.
2) Tag @artistrelieftree @thestreamlinedstudio @danceedtips and use the hashtag #wedanceforart
3) Nominate 3 friends by tagging them as well!
Don't forget to tune in to We DANCE on June 6th 8:00 PM EST to see if your featured in the video!